Facility Rentals
Step into History for Your Next Corporate or Private Event
The History Museum is the perfect location for your special events. A regional museum, the site comprises the Oliver Mansion, complete with all original furnishings, and the Worker's Home, reflecting life in the 1930s.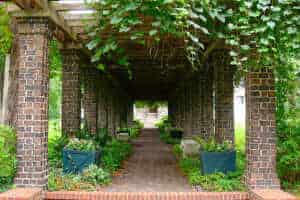 Compelling changing and permanent exhibits chronicle the community's history, and an exhibit on Notre Dame explores the University's history. As the national repository for the All-American Girls Professional Baseball League, immortalized in the film A League of Their Own, the museum tells this famous story. Make your arrangements today by contacting the Director of Visitor Services at 574.235.9664 ext. 251 or
Elegant Surroundings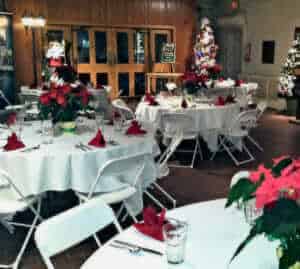 The beautiful grandeur of The History Museum makes it a warm setting for corporate as well as private events. Whether for business conferences, corporate hospitality rooms, multi-media presentations, bridal or baby showers, or formal receptions, The History Museum has the perfect space to meet your needs.
Unique Amenities
As a setting for special events, The History Museum offers beautiful areas as well as unique amenities.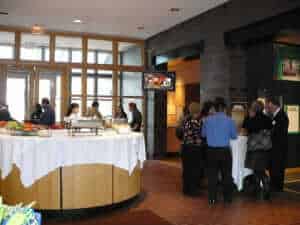 Daytime and evening hours are available. Tours of the museum's compelling exhibits as well as its exquisite 38-room Oliver Mansion can be included in all facility rental packages. Ample free parking is an added bonus. These special experiences create events long-remembered.
Carroll Gallery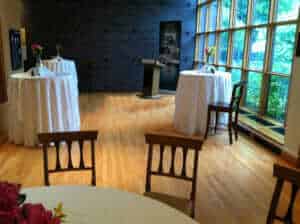 Beautiful hardwood floors and floor-to-ceiling windows that look out onto the museum's water garden are features of the Carroll Gallery. When combined with the spacious and inviting lobby, the adjoining Carroll Gallery can accommodate intimate gatherings, small dinners, meet-and-greet cocktail parties, and formal receptions for up to 200.
Leighton Gallery and Carriage House
Blend exciting history with modern architecture in the Leighton Gallery and Carriage House. The Leighton Gallery's winding staircase offers an elegance to this one-of-a-kind space for special occasions. The brick-floored Carriage House once housed the vehicles of the Oliver family, who lived in the exquisite adjacent 38-room mansion, Copshaholm. Together, the areas offer a truly unique venue.
Wiekamp Auditorium
The handsome brick walls of Wiekamp Auditorium create a distinctive area for business gatherings.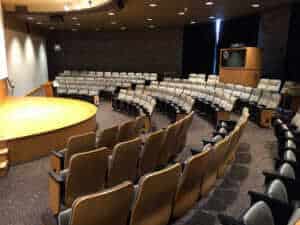 Theater-style seats equipped with writing tables can accommodate up to 125, with additional handicap-accessible space. A projector and wi-fi, as well as other audio-visual capabilities are available. With its excellent acoustics and professional atmosphere, the auditorium is an outstanding place for seminars, conferences, in-services, lectures, and other corporate events.
Historic Oliver Gardens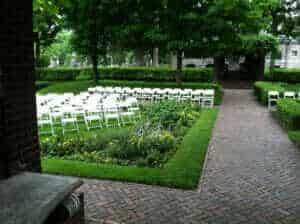 The manicured lawns and landscaped gardens of the Historic Oliver Gardens provide a perfect backdrop for weddings, wedding receptions, and garden parties. Exquisite outdoor events held under tent in the natural elements offer a captivating mix of history and nature.