Museum Boutique
Discover old and new finds at the Museum Boutique. Timeless fashion hats in a variety of colors, vintage-inspired hat boxes, classic paper doll books—all signed by author and illustrator Norma Lu Meehan—artwork, and vintage home décor are just some of the items now featured in the Museum Boutique.
Have you seen our…
Tiffany-inspired Lamps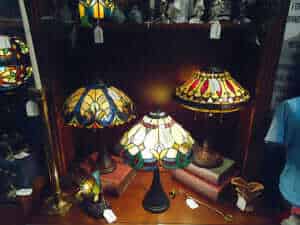 Tiffany-inspired lamps and other merchandise evoke feelings of elegance.
Dolls & Plates
Pretty in pink are these dolls and plates, priced at a good value and just waiting for the right home.
Shirts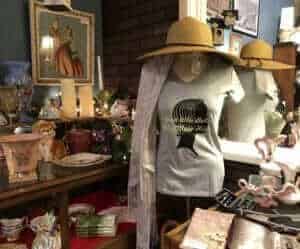 "Women Who Behave Rarely Make History" is just one of many shirts we sell in the Museum Boutique. They come in a variety of styles and colors—one just perfect for you.
History Bricks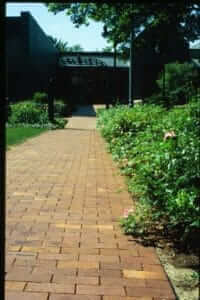 We think history is important. And we think important dates should be saved for posterity. One unique way to preserve family, business, and community history is by inscribing special dates on a History Brick. Within the walkways of The History Museum are History Bricks commemorating business anniversaries, wedding dates, birthdays and other special events. We invite you to write your history on one of these bricks. Simply provide us your information, and we will have it inscribed on a brick and placed either on the walkway at the front of The History Museum ($125) or by the Sculpture Garden ($250). When you purchase a History Brick, you may select as many as three lines to tell your history. Perfect as gifts or a way to celebrate special occasions, History Bricks create a tribute that will last forever.
Please follow and like us: